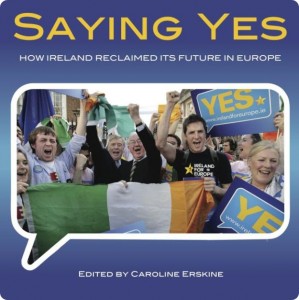 On Tuesday, March 16th, Ireland for Europe, launched Saying Yes which describes the unique citizens' campaign which, from a standing start, rapidly grew into a nationwide organisation. Its leaders had been aware for many months that if the Treaty was to be put to the Irish people again, a very different type of campaign would have to be mounted, involving people from all sectors, of all ages and mobilising people in their own areas.
The book is an essential read for everyone involved in the campaign and will also be of interest to political scientists and students of Irish and European politics – nationally and internationally, and be purchased from here.
The chapter describing the Wicklow Way can be downloaded here.