The UK's Jobcentre Plus service is now available through iPhone and Android applications, providing a vital service to the jobless-but-gadget-obsessed.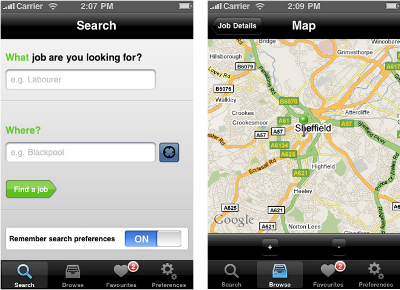 The app is free to download and provides for keyword searching, with location-specific filtering and maps showing where the work is.
A great idea we should implement in Ireland, especially as so many of our recently unemployed are young people, and therefore happy to use technology.